Need to get in touch with Birlem Oil?
Our commitment to service, quality and customer relationships are at the forefront of everything we do here at Birlem Oil. Whether you require a fuel delivery, a storage solution, or simply some expert advice, get in touch and one of our friendly team will be happy to help. If you're running low and need a same-day
emergency fuels or lubricants delivery
, give us a call now on the number below to ensure we can get your fuel delivered to you as quickly as possible. Our phones are manned 24/7, with our drivers on the road 365 days a year, to ensure that you receive your fuel when you need it.
Our Location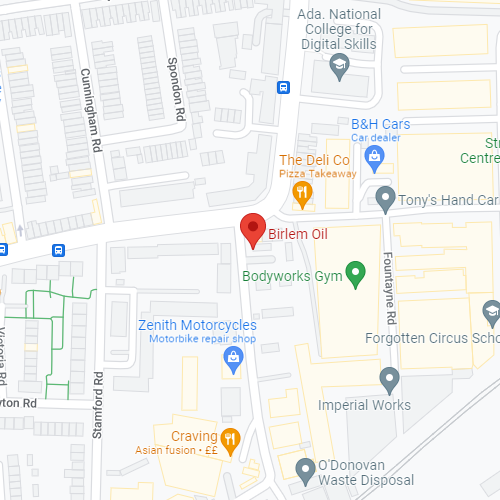 The benefits of using Birlem Oil
24/7 Emergency Delivery
You'll never experience business downtime with our 24/7 service, 365 days a year.
Nationwide Delivery
With depots located all over the UK, our delivery times are some of the best in the industry.
205 - 36,000+ Litres
Our aim is to buy fuel at the lowest price possible and pass the savings on to you.
Dedicated Account Manager
With your very own account manager, you needn't ever have to worry about running out again.